Image via Roblox Innovation Awards 2023 – Voting Hub
It's that time of year again! The 2023 Roblox Developer Con (RDC) and Innovation Awards ceremony are right around the corner (set to take place on Sept. 8 and 9 2023), which means players and fans alike can join this year's virtual Voting Hub and cast their votes (by Aug. 8, 2023) for what creators, developers, and experiences they think should take home the gold. As they vote, players can also earn a handful of free avatar items, which are all detailed in the brief guide below.
How to earn all free items in Roblox Innovation Awards 2023 – Voting Hub
The list below details all free items that have ever been available to obtain in the Roblox Innovation Awards 2023 – Voting Hub experience. For a closer look at how to obtain these items, continue reading past this list.
Noval Contrast Tee and Hexonoval Jakcet
As described in the list above, these two items can be obtained by simply joining the Roblox Innovation Awards 2023 Voting Hub experience twice. The first time you join, you'll earn the Noval Contrast Tee; the second time you join, you'll earn the Hexonoval Jacket. That's all there is to it!
Hex Swift Beanie
The Hex Swift Beanie can only be obtained by those who vote in all four of the user-voted Innovation Awards categories. To begin voting, approach any of the glowing circles scattered around the map and click through the pop-up options that appear on your screen. Each of the four categories will display clickable images of its nominees; you can click whichever experience or creator you'd like to cast a vote for it.
Once you're ready to submit your votes, press the green VOTE button to do so. Upon submitting your votes, you'll earn the Hex Swift Beanie.
Hexonoval Joggers
To use the Roblox Innovation Awards Voting Hub Photo Booth and earn the Hexonoval Joggers, look for and climb the stairs pictured below. At the top of these stairs should be a large, floating Roblox logo.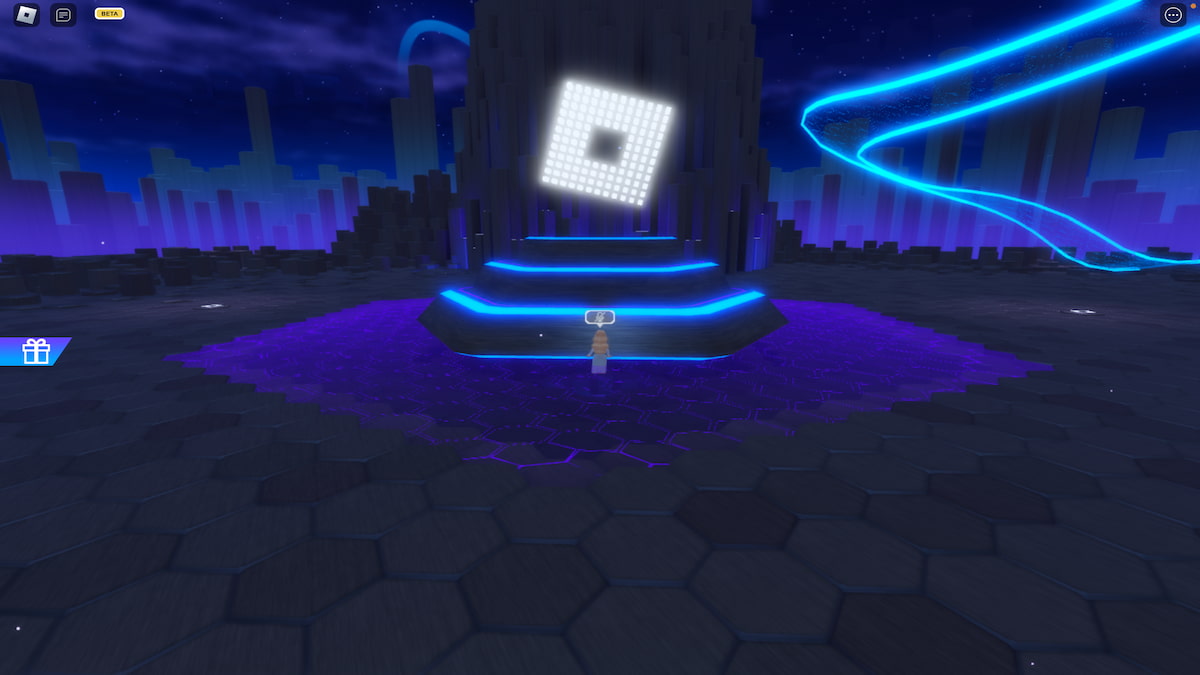 Upon climbing these stairs, the camera will automatically adjust to a photo booth format and the Golden Tucket Hat's badge will appear on your screen, indicating that you've earned its free item.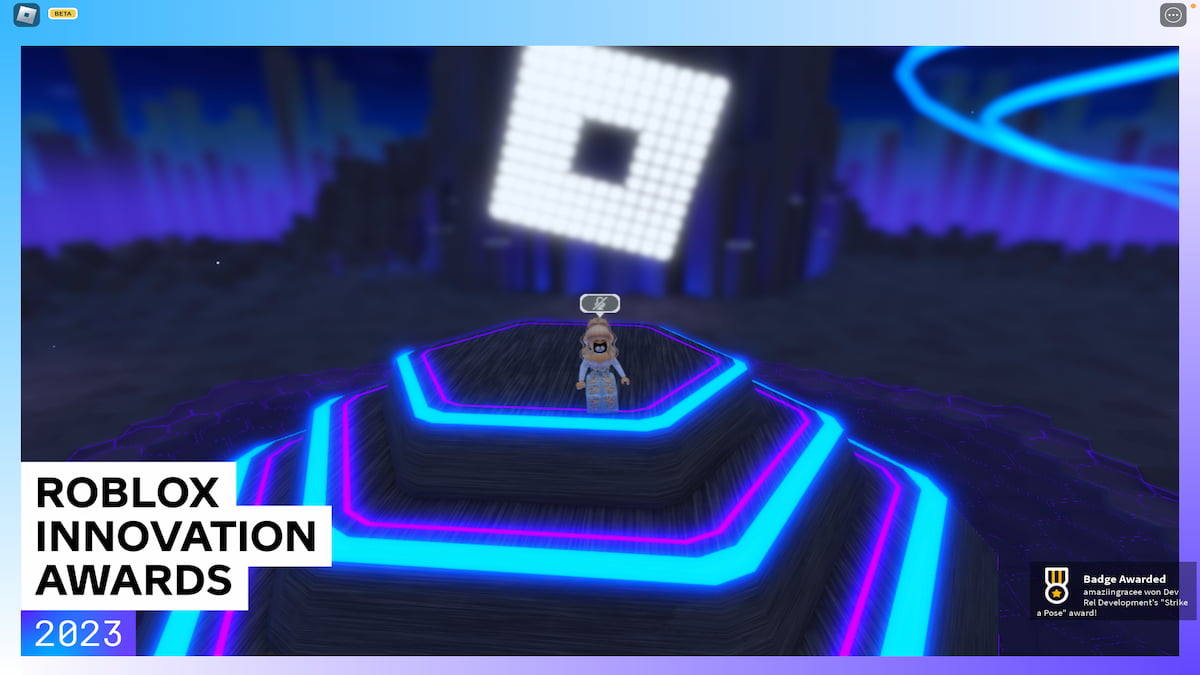 Related: How to get the free TMNT Turtle Backpack avatar item in TMNT: Mutant Mayhem Immersive Trailer – Roblox
Hex-Echo Headset
The Hex-Echo Headset is earned after finding and activating the four Roblox logos that have been hidden around the map. The locations of these logos can be found below.
In front of the photo booth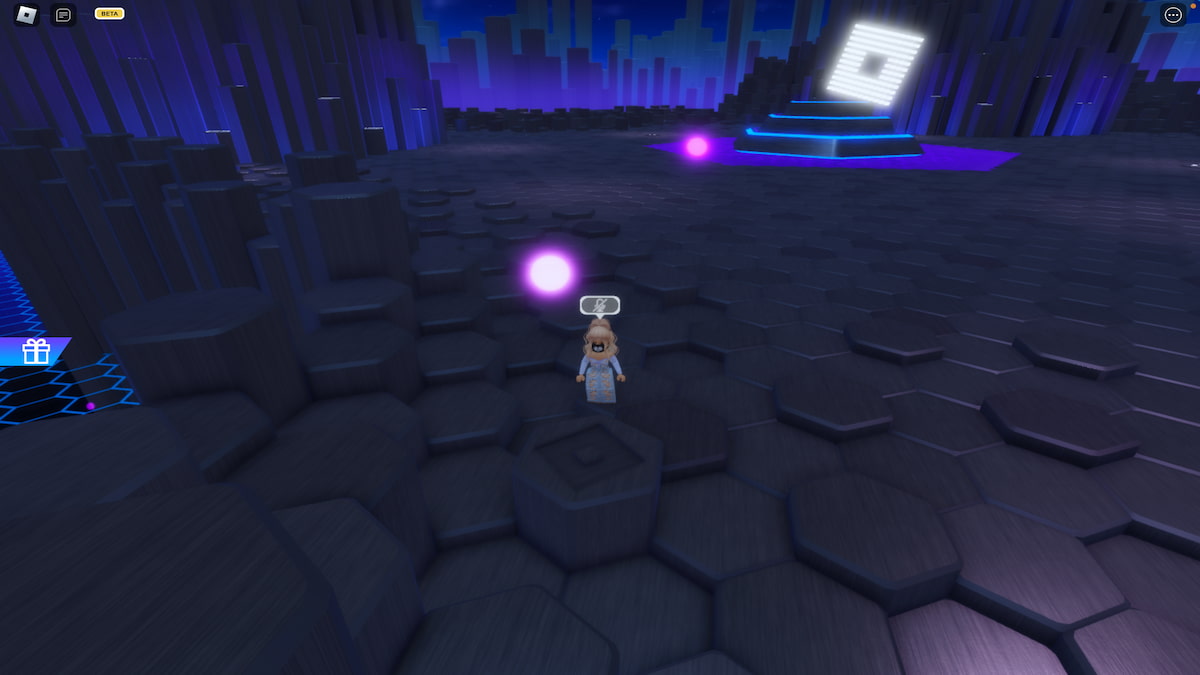 Next to a SPLEEF minigame area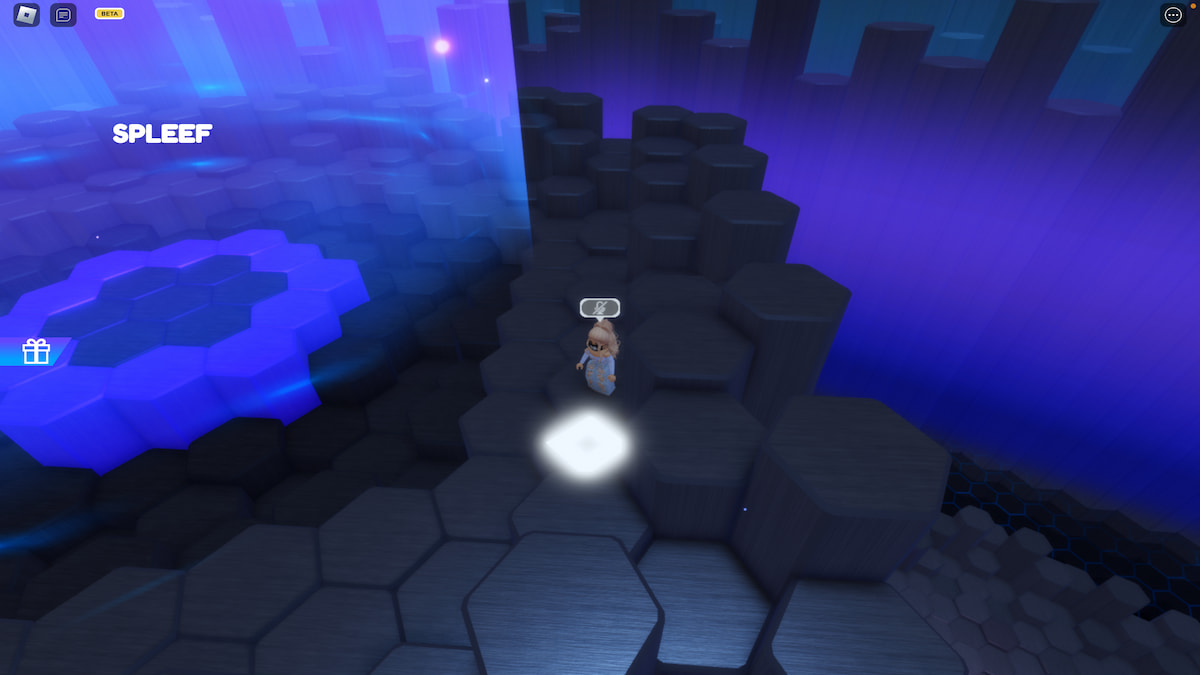 On a pillar on one of the two SPLEEF mountains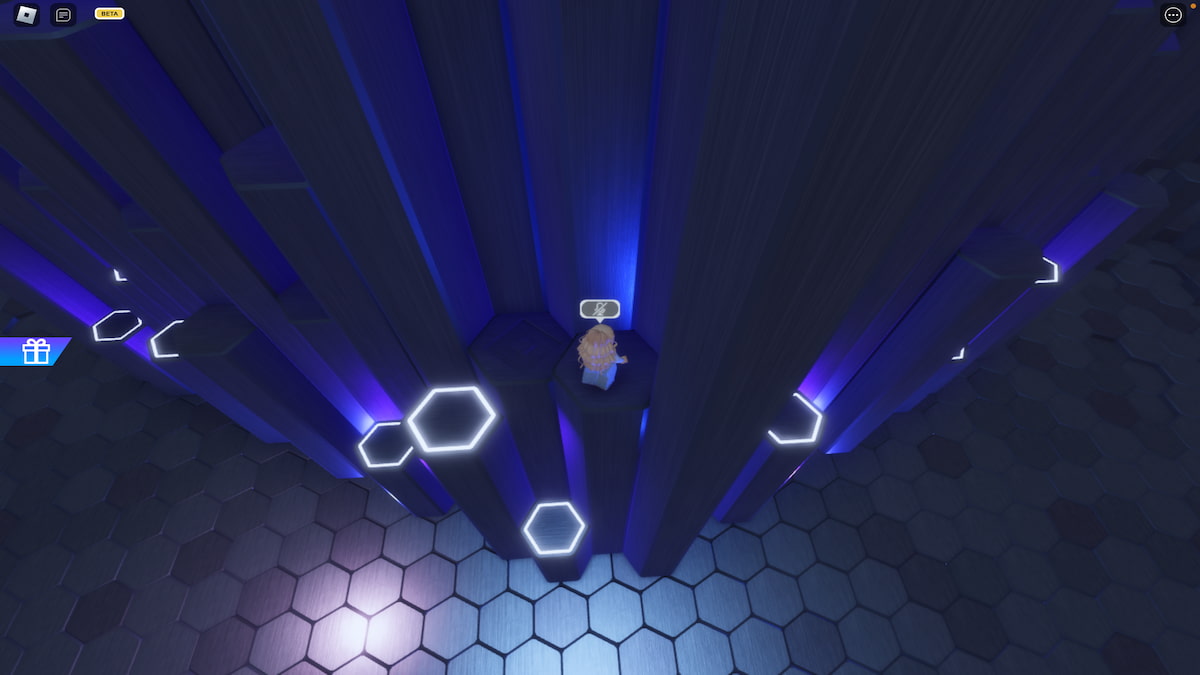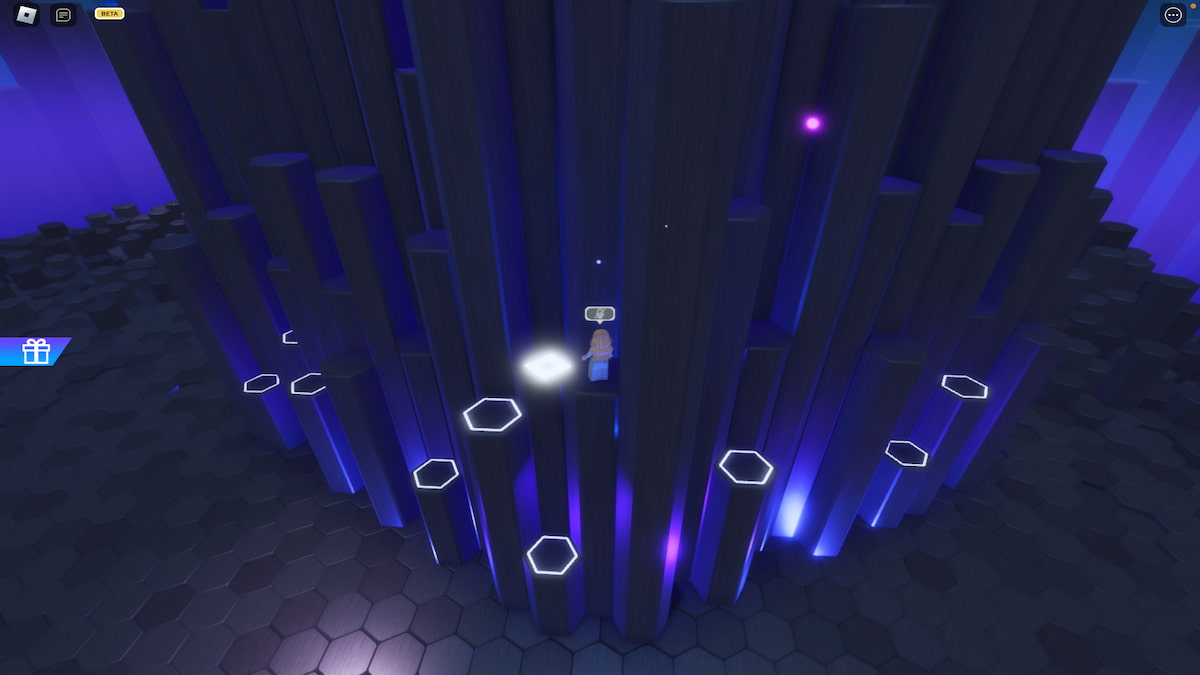 At the back of the map, to the right of one of the voting terminals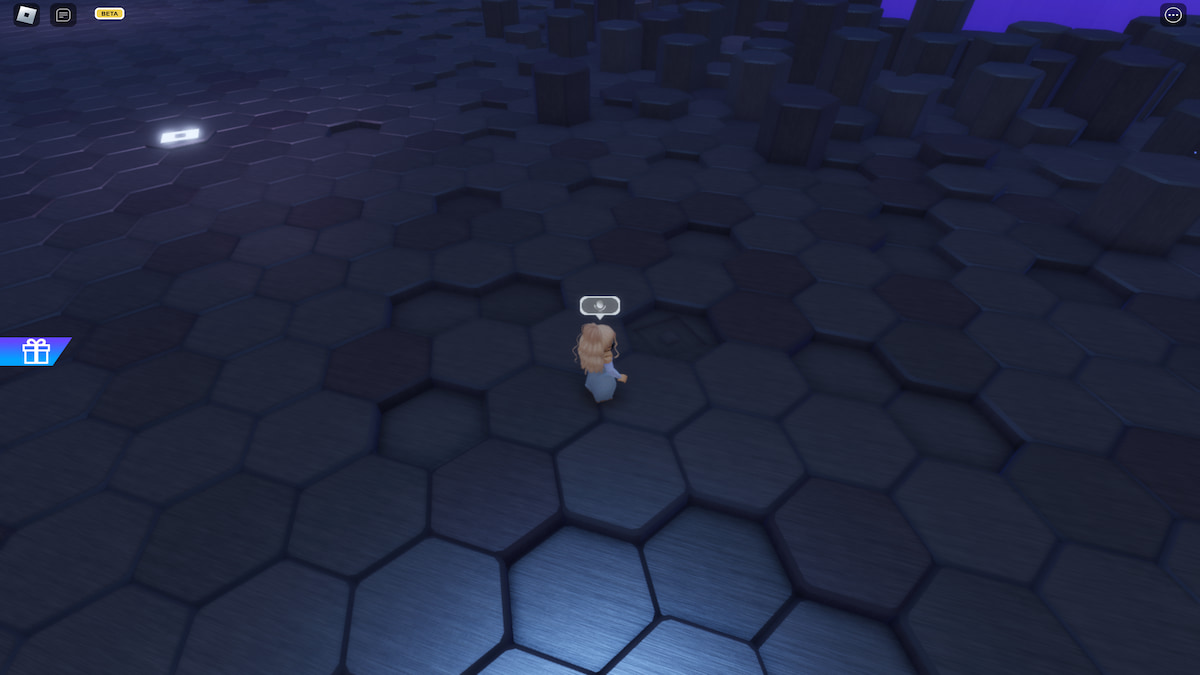 After activating the final logo, you should automatically receive the Hex-Echo Headset.
Related: How to get the free Hungry Orca avatar item on Roblox – Amazon Prime Gaming Free Gift
Hexonoval Shoes
To earn the Hexonoval Shoes, you'll need to complete a short obby, which is luckily a much easier task this year compared to last! To start your journey, enter the experience and approach the floating path pictured below.
As you run along this platform, kill blocks will appear in front of you, and under you, that you'll need to be careful to avoid—touching one of these blocks will reset you all the way back to the beginning!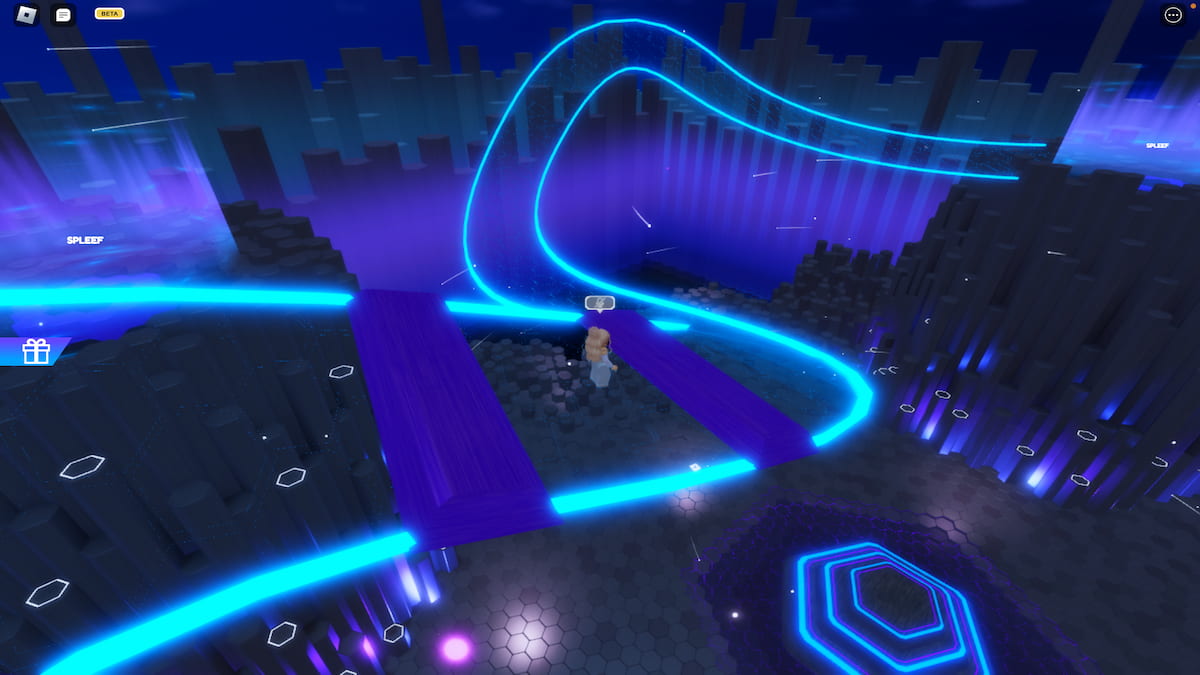 Once you reach the end, the Hexonoval Shoes can be collected by simply waking into them.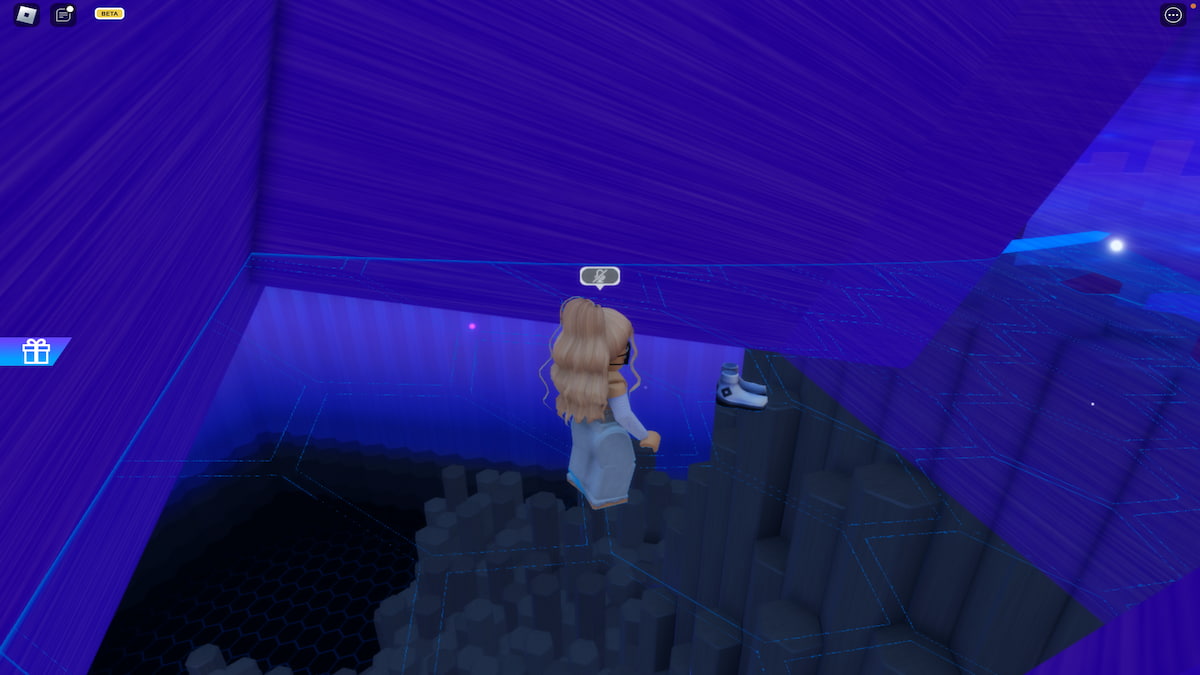 Hex-Drip Bandana
The Hex-Drip Bandana is unlocked upon winning a single round of the Voting Hub's SPLEEF minigame. This minigame can be found at the top of the mountain pictured below and is won by being the last player standing.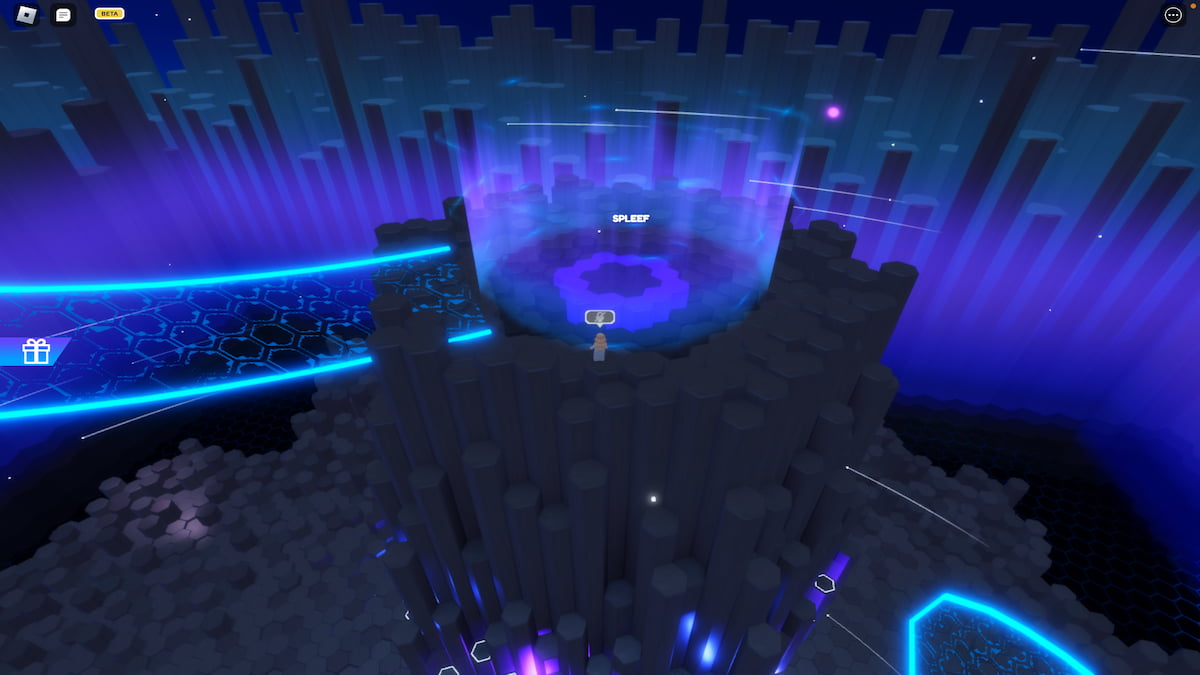 When SPLEEF begins, you'll need to jump or run from tile to tile, careful not to fall as they disappear. Upon winning your first round, you'll unlock the Hex-Drip Bandana.
End
That's all there is to it! After completing all of the steps in this guide, you should have unlocked every Innovation Awards item for 2023. Congratulations and I'll see you back here on Pro Game Guides on Sept. 8, 2023, for the full rundown on all of the Innovation Awards winners, announcements, and more!
Looking for more Roblox content, including free items? Check out some of our other guides on How to get all free items in Roblox WimbleWorld or How to get all free items in Blueberry Clothing Store – Roblox here on Pro Game Guides!
Gratis robux